Furioza - (2022) - Netflix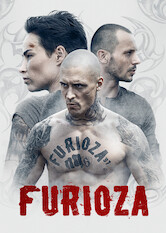 How To Unblock Every Movie & TV Show on Netflix No Matter Where You Are
2h19m -
Crime Movies
A policewoman makes her ex-boyfriend an offer he can't refuse: Either he infiltrates and informs on a gang of hooligans, or his brother goes to jail.
Director:

Cyprian T. Olencki

Cast:

Mateusz Banasiuk

,

Weronika Książkiewicz

,

Mateusz Damięcki

,

Łukasz Simlat

,

Wojciech Zieliński

,

Szymon Bobrowski

,

Janusz Chabior

,

Sebastian Stankiewicz

,

Konrad Eleryk

,

Paulina Gałązka

,

Cezary Łukaszewicz

Netflix Rating:

6.9/5
Rotten Tomatoes Score:
NA
Countries Available in:

Not available where you live? Learn how to unblock Netflix & watch this title.

Available Since:
2022-04-06
Similar Titles:

Synopsis
An event from the past separates the fate of three friends. Unexpectedly in the life of David (Mateusz Banasiuk) she appears again. Dzika (Weronika Ksiazkiewicz) - once the love of his life now an experienced policewoman makes him an offer that cannot be rejected. Either he becomes a police informant or his brother (Wojciech Zielinski) will go to prison with a long-term sentence. Pressed against the wall David finally succumbs and his main goal becomes to infiltrate in an organized criminal group. Hitting the middle of a war for influence and money he will have to face constant suspicion from Golden's old friend (Mateusz Damiecki). He will soon discover that the world from which he tried to free himself draws him in with redoubled strength.
Other Titles Being Viewed Right Now