Wild - (2018) - Netflix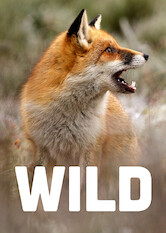 1h19m -
Science & Nature Documentaries
How To Unblock Every Movie & TV Show on Netflix No Matter Where You Are
1h19m -
Science & Nature Documentaries
This stunning documentary follows three animals over four seasons — a fox, a red deer and a wild boar — as they hunt, play and raise their young.
Director:

Luc Enting

Cast:
-
Netflix Rating:

7.1/5
Rotten Tomatoes Score:
0/100
Countries Available in:

Not available where you live? Learn how to unblock Netflix & watch this title.

Available Since:
2022-04-30
Similar Titles:

Synopsis
With the dissolution of her marriage and the death of her mother Cheryl Strayed has lost all hope. After years of reckless destructive behavior she makes a rash decision. With absolutely no experience driven only by sheer determination Cheryl hikes more than a thousand miles of the Pacific Crest Trail alone. Wild powerfully captures the terrors and pleasures of one young woman forging ahead against all odds on a journey that maddens strengthen and ultimately heals her.
Other Titles Being Viewed Right Now