The End - (2019) - Netflix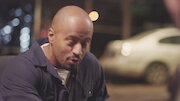 1h37m -
Action & Adventure
How To Unblock Every Movie & TV Show on Netflix No Matter Where You Are
1h37m -
Action & Adventure
A wrongly accused man is pursued by a dogged investigator in this action-comedy featuring car chases, dark humor and more than a few vampires.
Director:

Mohammed Alhmly

Cast:

Tim Waddell

,

Abdulla Al-Khudr

,

Mohamed El Hemaly

,

Ghadeer Zayid

,

Abdulaziz Al-Mesallam

,

Ibrahim Al-Sheikhly

,

Meshal Al-Mujibel

,

Meshal Al-Farhan

,

Sophie Ashworth

Netflix Rating:

6.2/5
Rotten Tomatoes Score:
60/100
Countries Available in:

Not available where you live? Learn how to unblock Netflix & watch this title.

Available Since:
2020-08-15
Trailer:
Similar Titles:

Synopsis
Wendell Lawson has only 6 months to live. Not wanting to live his last few months of life waiting for the end, he decides to take his own life. He enlists the help of a humorously delusional mental patient, and the movie chronicles his many unsuccessful attempts to kill himself. Will he ever succeed...?
Other Titles Being Viewed Right Now