Escape from the 'Liberty' Cinema - (1990) - Netflix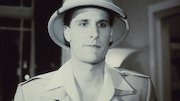 1h27m -
Comedies
Artistic rebellion ignites at the movies when film characters suddenly speak freely to the audience, prompting a surly censor to combat the uprising.
Director:

Wojciech Marczewski

Cast:

Jerzy Binczycki

,

Teresa Marczewska

,

Zbigniew Zamachowski

,

Janusz Gajos

,

Michal Bajor

,

Wladyslaw Kowalski

,

Piotr Fronczewski

,

Jan Peszek

Netflix Rating:

7.2/5
Rotten Tomatoes Score:
0/100
Countries Available in:

Not available in your region? Sign up for ExpressVPN to unblock Netflix!

Available Since:
2019-10-01
Similar Titles:

Synopsis
The film is set just before Poland's communist regime came to an end. The central character is a provincial censor, a tired, sloppy, lonely man, whose wife left him a long time ago. For him, censorship is both an art and a game, but he does not enjoy it. During the screening of a sentimental Polish melodrama called 'Daybreak' at the Liberty cinema, just across the street from the censor's office, the actors start to rebel and refuse to speak their lines. This is anarchy, and when the censor is unable to control the situation, senior party officials are called in. Eventually a film critic notices that the situation reminds him of 'The Purple Rose of Cairo' by Woody Allen, and brings a reel of the film to demonstrate it. The officials watch the film with amusement until another mix-up occurs: the second projector is turned on accidentally and superimposes 'Daybreak' over 'The Purple Rose'.
Other Titles Being Viewed Right Now