The Unthinkable - (2018) - Netflix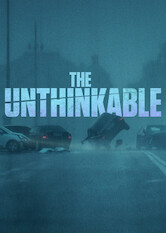 2h9m -
Action & Adventure
How To Unblock Every Movie & TV Show on Netflix No Matter Where You Are
2h9m -
Action & Adventure
As a foreign invasion hits Sweden, a musician scarred by family trauma attempts to pursue his childhood love amid chaos.
Director:

Victor Danell

Cast:

Magnus Sundberg

,

Christoffer Nordenrot

,

Pia Halvorsen

,

Yngve Dahlberg

,

Jesper Barkselius

,

Ulrika Backstrom

,

Karin Bertling

,

Krister Kern

,

Lisa Henni

,

Alexej Manvelov

Netflix Rating:

6.6/5
Rotten Tomatoes Score:
0/100
Countries Available in:

Not available where you live? Learn how to unblock Netflix & watch this title.

Available Since:
2019-04-29
Trailer:
Similar Titles:

Synopsis
In Swedish film collective Crazy Pictures feature 'Den blomstertid nu kommer' Sweden faces a mysterious attack while Alex tries to reunite with his youth love, Anna.
Other Titles Being Viewed Right Now