Belleville Cop - (2018) - Netflix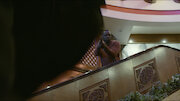 1h51m -
Action & Adventure
1h51m -
Action & Adventure
After a friend's murder, a Parisian policeman travels to Miami and teams up with a gruff American detective to bring down the gang responsible.
Director:

Rachid Bouchareb

Cast:

Biyouna

,

Maimouna Gueye

,

Franck Gastambide

,

Eriq Ebouaney

,

Yuan Tian

,

Luis Guzman

,

Issaka Sawadogo

,

Omar Sy

,

Julie Ferrier

,

Diem Nguyen

Netflix Rating:

4.6/5
Rotten Tomatoes Score:
0/100
Countries Available in:

Not available where you live? Learn how to unblock Netflix & watch this title.

Available Since:
2019-11-23
Trailer:
Similar Titles:

Synopsis
When a childhood friend from Miami gets killed after he comes to warn of encroaching drug gangs, Baaba moves to Miami and teams up with a local officer to bring down the criminals.
Other Titles Being Viewed Right Now