Solis - (2018) - Netflix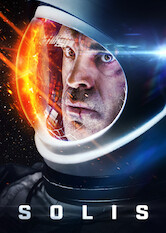 1h31m -
Independent Movies
1h31m -
Independent Movies
As the sole survivor caught inside a pod barreling toward the Sun, a space technician fights for his life to return home.
Director:

Carl Strathie

Cast:

Alice Lowe

,

Henry Douthwaite

,

Steven Ogg

,

Sid Phoenix

,

Charlette Kilby

,

Kate Coogan

Netflix Rating:

5.4/5
Rotten Tomatoes Score:
0/100
Countries Available in:

Not available in your region? Sign up for ExpressVPN to unblock Netflix!

Available Since:
2019-03-10
Trailer:
Similar Titles:

Synopsis
When Troy Holloway wakes up to find himself trapped aboard a drifting escape pod shooting towards the Sun he quickly realises the true terror of his situation. With rapid oxygen depletion and a burn- up rate of 90 minutes, Commander Roberts leads a rescue party to save Holloway before time runs out. Having recently lost his son and now confronted by his immediate end, Holloway feels less enthusiastic about survival. But Roberts, speaking to him only through a weak radio transmission, is determined to save his life, and both soon learn that the lives they have both lived influence each other in unexpected ways.
Other Titles Being Viewed Right Now