Sapphire Blue - (2014) - Netflix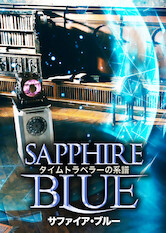 1h56m -
Foreign Movies
The adventures of Gwen from 'Ruby Red' continue as the time traveler jumps through the centuries and uncovers secrets about the Circle of Twelve.
Director:

Felix Fuchssteiner

,

Katharina Schode

Cast:

Peter Simonischek

,

Kostja Ullmann

,

Jannis Niewohner

,

Lion Wasczyk

,

Bastian Trost

,

Maria Ehrich

,

Josefine Preuss

,

Johannes Silberschneider

,

Rufus Beck

,

Veronica Ferres

,

Florian Bartholomai

,

Karl Walter Sprungala

Netflix Rating:

6.4/5
Rotten Tomatoes Score:
0/100
Countries Available in:

Not available in your region? Sign up for ExpressVPN to unblock Netflix!

Available Since:
2019-07-01
Similar Titles:

Synopsis
Gwen has just discovered, that she's the final member of the secret time-traveling Circle of Twelve. Now she has to juggle with constant trips to the past, her relationships with Gideon and figuring out dark secrets surrounding the Circle.
Other Titles Being Viewed Right Now