The Big Bad Fox and Other Tales - (2017) - Netflix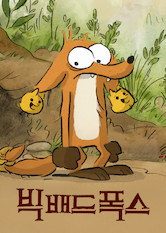 1h22m -
Children & Family
How To Unblock Every Movie & TV Show on Netflix No Matter Where You Are
1h22m -
Children & Family
An eccentric crew of farmyard and forest animals embark on unique escapades in three witty, heartwarming stories.
Director:

Patrick Imbert

,

Benjamin Renner

Cast:

Magali Rosenzweig

,

Elise Noiraud

,

Antoine Schoumsky

,

Augustin Jahn-Sani

,

Celine Ronte

,

Boris Rehlinger

,

Guillaume Bouchede

,

Jules Bienvenu

,

Guillaume Darnault

,

Damien Witecka

,

Kamel Abdessadok

Netflix Rating:

7.4/5
Rotten Tomatoes Score:
97/100
Countries Available in:

Not available where you live? Learn how to unblock Netflix & watch this title.

Available Since:
2021-12-01
Trailer:
Similar Titles:

Synopsis
Whoever thinks that the countryside is calm and peaceful is mistaken. In it we find especially agitated animals, a Fox that thinks it's a chicken, a Rabbit that acts like a stork, and a Duck who wants to replace Father Christmas. If you want to take a vacation, keep driving past this place.
Other Titles Being Viewed Right Now