Cinderella and The Secret Prince - (2018) - Netflix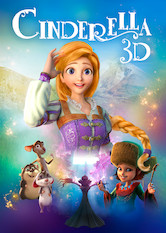 1h27m -
Children & Family Movies
How To Unblock Every Movie & TV Show on Netflix No Matter Where You Are
1h27m -
Children & Family Movies
The Royal Ball is about to begin but Cinderella's uncovered a scandalous secret -- the so-called prince may be an impostor.
Director:

Lynne Southerland

Cast:

Tony Azzolino

,

Kristen Day

,

Terry Stone

,

Wendee Lee

,

Bob Klein

,

Cassandra Morris

,

Stephen Mendel

,

Chris Niosi

,

Cassandra Lee Morris

,

R. Martin Klein

Netflix Rating:

4.4/5
Rotten Tomatoes Score:
0/100
Countries Available in:

Not available where you live? Learn how to unblock Netflix & watch this title.

Available Since:
2019-08-16
Trailer:
Similar Titles:

Synopsis
During the Royal Ball, Cinderella and her mice fellows discover a secret that could shake their world: the real prince has turned into a mouse by the evil witch, and the 'Prince' from the ...
Other Titles Being Viewed Right Now