Dream/Killer - (2015) - Netflix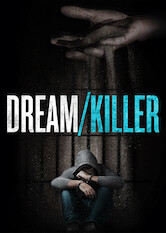 How To Unblock Every Movie & TV Show on Netflix No Matter Where You Are
1h49m -
Crime Movies
This riveting crime doc follows Bill as he confronts America's broken judicial system after his son is falsely sentenced to 40 years in prison.
Director:

Andrew Jenks

Cast:

Bill Ferguson

,

Ryan Ferguson

,

Charles Erickson

,

Leslie Ferguson

Netflix Rating:

7.4/5
Rotten Tomatoes Score:
0/100
Countries Available in:

Not available where you live? Learn how to unblock Netflix & watch this title.

Available Since:
2019-11-20
Trailer:
Similar Titles:

Synopsis
Bill Ferguson, an army man born and raised in Missouri, has never been one to back away from a challenge: traveling across the world pretending to be a welder, teaching at an aboriginal school in Australia, and spending an inordinate amount of time with his two kids, Kelly and Ryan. But after Ryan is charged and convicted for a murder based on somebody else's dream, Bill takes on a challenger that he never could have anticipated: the American judicial system.
Other Titles Being Viewed Right Now