Kaguyahime no monogatari - (2014) - Netflix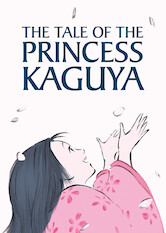 2h17m -
Sci-Fi & Fantasy
2h17m -
Sci-Fi & Fantasy
A magical nymph plucked from a bamboo stalk rapidly grows up into a beautiful woman who is pursued by a stable of smitten suitors.
Director:

Isao Takahata

Cast:

Nobuko Miyamoto

,

Mary Steenburgen

,

Kengo Kora

,

Shinosuke Tatekawa

,

Takeo Chii

,

James Caan

,

Atsuko Takahata

,

Chloe Grace Moretz

,

Tomoko Tabata

,

Darren Criss

Netflix Rating:

8.0/5
Rotten Tomatoes Score:
0/100
Countries Available in:

Not available in your region? Sign up for ExpressVPN to unblock Netflix!

Available Since:
2020-03-01
Trailer:
Similar Titles:

Synopsis
An old man makes a living by selling bamboo. One day, he finds a princess in a bamboo. The princess is only the size of a finger. Her name is Kaguya. When Kaguya grows up, 5 men from prestigious families propose to her. Kaguya asks the men to find memorable marriage gifts for her, but the 5 men are unable to find what Kaguya wants. Then, the Emperor of Japan proposes to her.
Other Titles Being Viewed Right Now