Into the Storm - (2014) - Netflix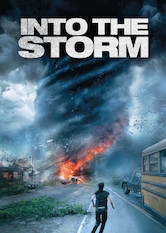 1h29m -
Action & Adventure
How To Unblock Every Movie & TV Show on Netflix No Matter Where You Are
1h29m -
Action & Adventure
As a slew of tornadoes devastates a small town, most residents scramble for shelter -- but others defiantly try to capture the twisters on film.
Director:

Steven Quale

Cast:

Jeremy Sumpter

,

Nathan Kress

,

Alycia Debnam Carey

,

Max Deacon

,

Matt Walsh

,

Richard Armitage

,

Arlen Escarpeta

,

Sarah Wayne Callies

Netflix Rating:

5.8/5
Rotten Tomatoes Score:
0/100
Countries Available in:

Not available where you live? Learn how to unblock Netflix & watch this title.

Available Since:
2019-04-17
Trailer:
Similar Titles:

Synopsis
In the span of a single day, the town of Silverton is ravaged by an unprecedented onslaught of tornadoes. The entire town is at the mercy of the erratic and deadly cyclones, even as storm trackers predict the worst is yet to come. Most people seek shelter, while others run towards the vortex, testing how far a storm chaser will go for that once-in-a-lifetime shot.
Other Titles Being Viewed Right Now