Guardians - (2012) - Netflix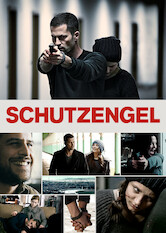 2h13m -
Action & Adventure
How To Unblock Every Movie & TV Show on Netflix No Matter Where You Are
2h13m -
Action & Adventure
A former Special Forces operative is tasked with protecting a teenager who becomes a target after she witnesses a murder.
Director:

David Scott Burns

,

Til Schweiger

Cast:

Karoline Schuch

,

Til Schweiger

,

Heiner Lauterbach

,

Moritz Bleibtreu

,

Luna Schweiger

,

Herbert Knaup

,

Angela Ware

,

Heather Compton

,

Vanessa Hamilton

,

Keith Padalecki

Netflix Rating:

0.0/5
Rotten Tomatoes Score:
0/100
Countries Available in:

Not available where you live? Learn how to unblock Netflix & watch this title.

Available Since:
2020-01-01
Similar Titles:

Synopsis
Lenny Dawson sees Angels. Guardian Angels come to him always at inconvenient times and ask him to help the person they are watching over. While Lenny is out of town for work, his wife and daughter are in a car accident. Through a series of people, word gets back to Lenny that his wife and daughter have been killed. This starts a downward spiral which causes Lenny to lose his mind and go on a spiritual journey to escape from reality while shutting out the Guardian Angels that depend on him. After two years, he decides to return home and face the harsh reality that he has desperately tried to avoid.
Other Titles Being Viewed Right Now