First Shot - (2002) - Netflix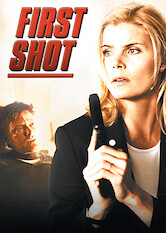 1h31m -
Action & Adventure
How To Unblock Every Movie & TV Show on Netflix No Matter Where You Are
1h31m -
Action & Adventure
With a gang of terrorists trying to kidnap the president, a Secret Service agent is the only one who can derail the plan in this made-for-TV thriller.
Director:

Armand Mastroianni

Cast:

Mariel Hemingway

,

Doug Savant

,

Jenna Leigh Green

,

Wanda Cannon

,

Sebastian Spence

,

Steve Makaj

,

Andrew Johnston

,

Michelle Harrison

,

Dean Wray

,

Christian Bocher

,

Gregory Harrison

Netflix Rating:

4.7/5
Rotten Tomatoes Score:
NA
Countries Available in:

Not available where you live? Learn how to unblock Netflix & watch this title.

Available Since:
2021-09-01
Similar Titles:

Synopsis
A militia rebel group resurfaces with a vengeance to assassinate the President for the death of their brothers. Agent McGregor now the head of the Secret Service tries to prevent attacks on the President's life but when the President is shot and her husband Grant is kidnapped the stakes are raised and Alex realizes that she has now become a target as well.
Other Titles Being Viewed Right Now