Knock Off - (1998) - Netflix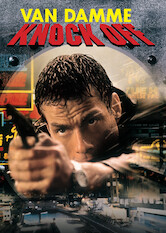 1h30m -
Action & Adventure
How To Unblock Every Movie & TV Show on Netflix No Matter Where You Are
1h30m -
Action & Adventure
After learning the Russian mob planted "microbombs" in knockoff jeans exported around the globe, fashion rep Marcus Ray races to stop them.
Director:

Hark Tsui

Cast:

Jean-Claude Van Damme

,

Rob Schneider

,

Lela Rochon

,

Paul Sorvino

,

Carmen Lee

,

Wyman Wong

,

Glen Chin

,

Michael Wong

Netflix Rating:

4.9/5
Rotten Tomatoes Score:
8/100
Countries Available in:

Not available where you live? Learn how to unblock Netflix & watch this title.

Available Since:
2021-10-30
Trailer:
Similar Titles:

Synopsis
A Hong Kong fashion designer (Jean Claude Van Damme if you can believe that billing) who had previously been involved in knock offs of major label merchandise such as "Pumma" running shoes attempts to go straight with the help of his new partner (Rob Schneider) who is secretly an undercover CIA agent involved in an investigation of the black market. Their main product jeans is involved in the knock offs which brings a representative (Lela Rochon) of the American company to investigate. Paul Sorvino also appears as the head of the CIA operation in Hong Kong. However just as Schneider is not as he initially seems everyone in the film switches roles by film's end.
Other Titles Being Viewed Right Now