Wrongfully Accused - (1998) - Netflix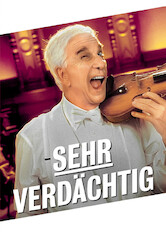 1h21m -
Action & Adventure
1h21m -
Action & Adventure
In a spoof of several monstrously successful thrillers, Ryan Harrison has been wrongfully accused of murder. From the comedic pen of screenwriter Pat Proft, Harrison shows that being a hero is tough work, and being a funny hero is life thre...
Director:

Pat Proft

Cast:

Benjamin Ratner

,

Gerard Plunkett

,

Alex Diakun

,

Michael York

,

Melinda McGraw

,

Richard Crenna

,

Sandra Bernhard

,

Leslie Nielsen

,

Aaron Pearl

,

Duncan Fraser

,

Kelly LeBrock

Netflix Rating:

6.1/5
Rotten Tomatoes Score:
0/100
Countries Available in:

Not available in your region? Sign up for ExpressVPN to unblock Netflix!

Available Since:
2019-05-01
Trailer:
Similar Titles:

Synopsis
Ryan Harrison, a violin god, superstar and sex symbol does not want to cheat on sexy Lauren Goodhue's husband with her. Shortly after that Mr. Goodhue is found murdered and Ryan suddenly finds himself being the main suspect. After being sentenced to death he manages to flee while being transferred to his execution site. Now, all the world is after him as he stumbles from one unfortunate incident to the next in order to find the real murderer.
Other Titles Being Viewed Right Now